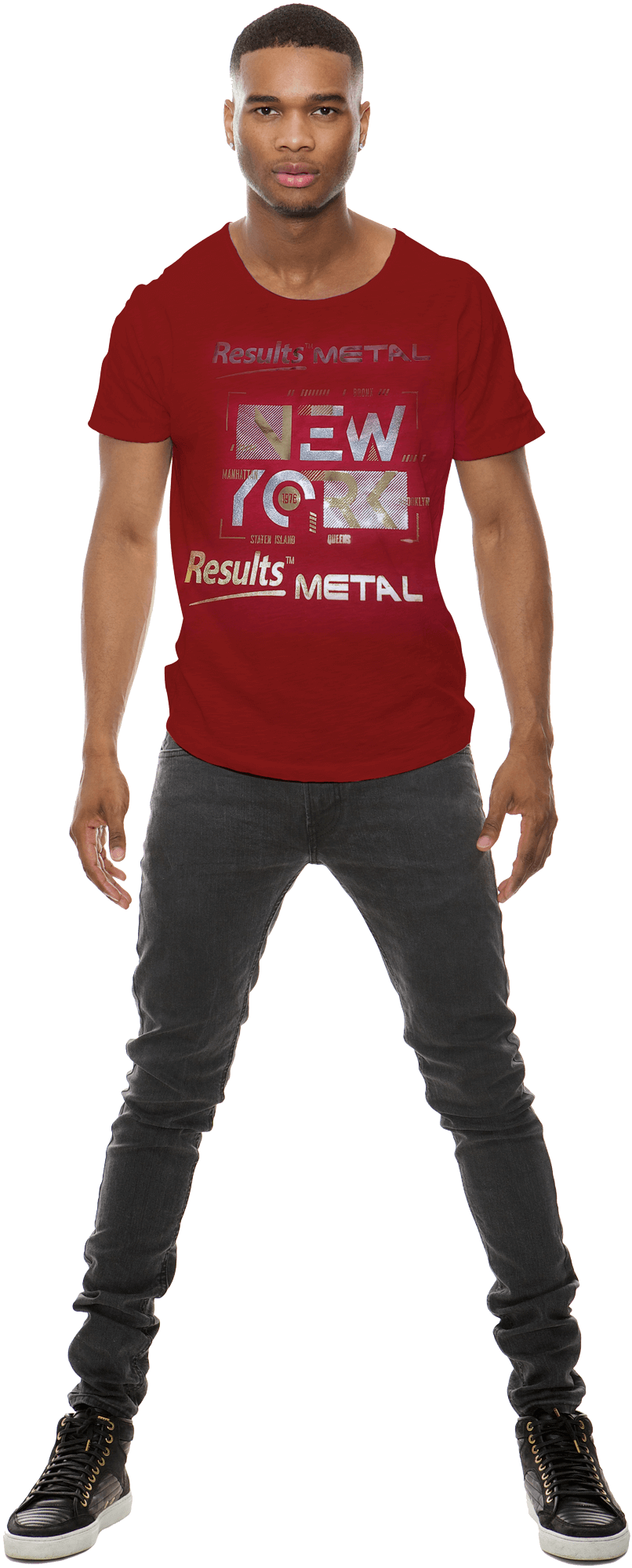 Results™ METAL
Results™ METAL Film is a new Polyurethane CUT film with a shiny metallic surface that contours to the fabric and remains very soft and attractive after many wash and wear cycles. High fashion, night scene, dance, when you want to stand out in any crowd, this is the Flexible, easy to cut, ultra-soft hand, and applies in seconds. You can customize the surface with a Teflon or Mesh fabric when heat pressing over the transfer design. Easy to cut & easy to weed 50-60 Micron film with a light adhesive liner.
Results™ WIZ Kut
WIZ Kut is great for lightweight, active sportswear fabric, and fashion apparel. Simple to cut plus it weeds super easy! WIZ Kut is the best choice for cutting fine-detailed logos, numbers, and letters. Try WIZ KUT™ and see why everyone loves it. A proven champion with many professional teams. Feels great looks great.


Results™ SAFETY REFLECT
Safety and Illumination value are essential. Especially when it is protecting lives. Setting a benchmark worldwide since 1992. Our proprietary glass bead construction is incorporated in every product. Protected by a PET carrier, certified by industry experts. Value and performance unmatched.
Results® RPUFF™
Results RPUFF™ lets you create the outspoken identity for fabric decoration. Just heat with a press or an iron. Then watch the film rise to a cool 3D look with a matte finish. Eye-catching designs that stand out from the competition. Creative fashion, sportswear, fun apparel, and unique looking garments. RPUFF™ is unlike anything else in the market.


Results™ Aurora-B
AURORA-B multi-color reflective film. Shines off an 18 color rainbow burst with a flash of a camera. A fun film that shows dazzling colors for night spots, concerts, parties and fun times. AURORA-B Rainbow Reflective HTV that is out of this world.
Results® KWIK-ADH
Our easy to work with, 45 micron film layered with a light adhesive to accept Results IMPACT Foils (other screen print foils) for high end fashion creativity. Dance costumes, urban wear, night life, party time and colorful imaging.


Results® Platinum Print Opaque
Our most popular printable vinyl film. Similar to Platinum PLUS. Developed to perfectly personalize virtually any fabric. Limited on some nylons. Performance sportswear, dance, costumes, military, school sports, and family photos. Includes our NEW Thermo-Bonding adhesive for durability and superior comfort. Suitable printer inks, Eco-Solvent, Solvent, UV and hp latex.
Results® Platinum Clear Print
The ultimate printable see-through matte film for light colored garment decoration. Especially for Performance Sportswear and light colored fabrics. Including umbrellas, footwear, spandex, nylons and cottons. Includes our Proprietary ALL-FABRIC adhesive urethane. Suitable printer inks, Eco-Solvent, Solvent, and hp latex.


Results™ IMPACT Textile Foils
Take Heat Transfer to the next level with the addition of IMPACT textile foils. Utilize Results™ IMPACT foils to add the ultimate in bling, style, and fashion to make any logo more attractive with the 13 colors and 9 patterned effects. Use Results™ iMPACT Foils on T-shirts, Hoodies, Pants, or any apparel to create attention grabbing metallic designs. The brilliance of foil makes any apparel item stand out. You can increase the value and look of your garments tremendously with this simple process.
Results® SUNSATION™
Color change heat transfer vinyl with UV and outdoor sunlight. Experience the fun and get some amazing reviews. Sunsation remains white indoors and turns colors outdoors. Blue, Yellow and Pastel red.